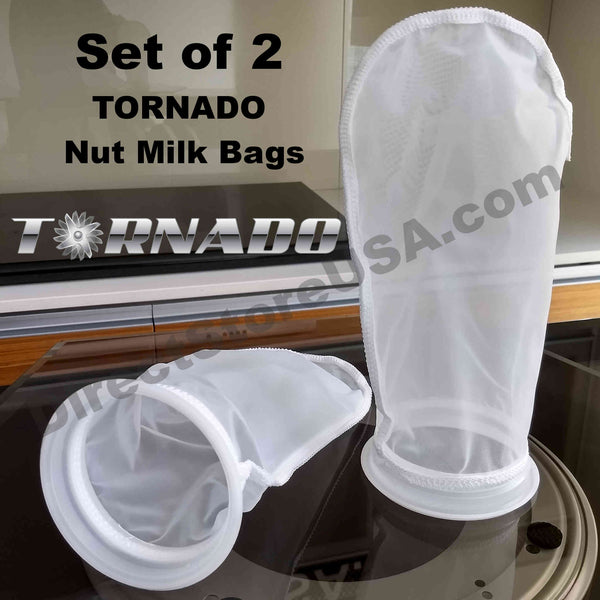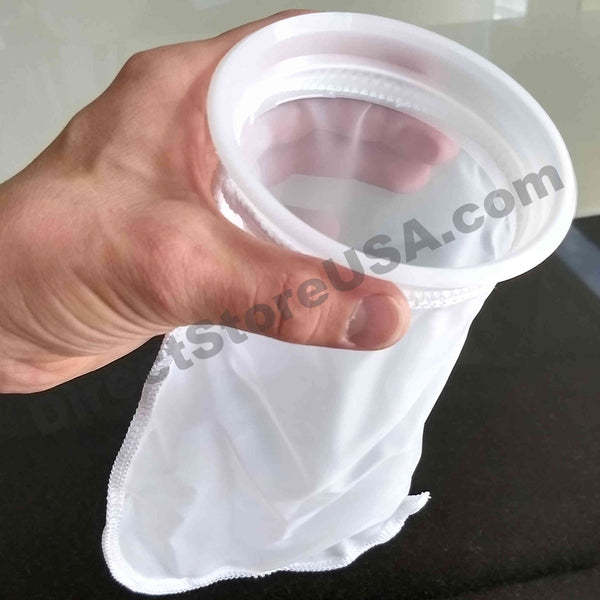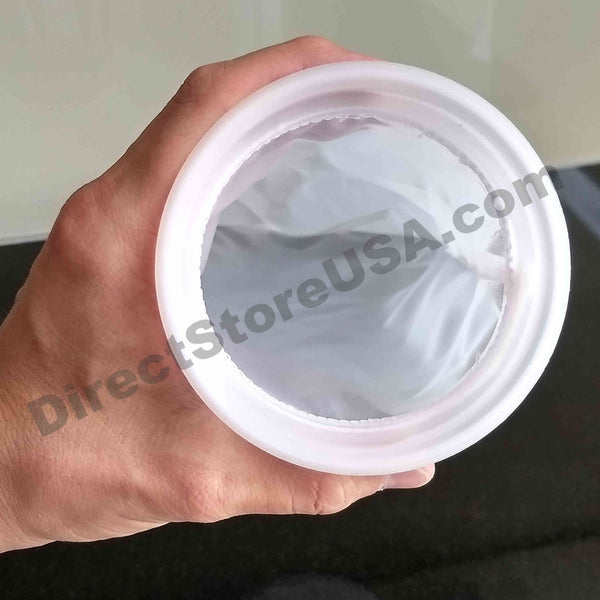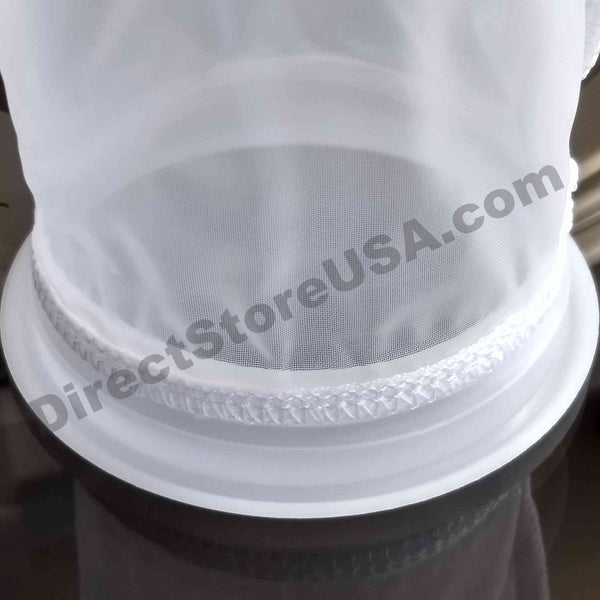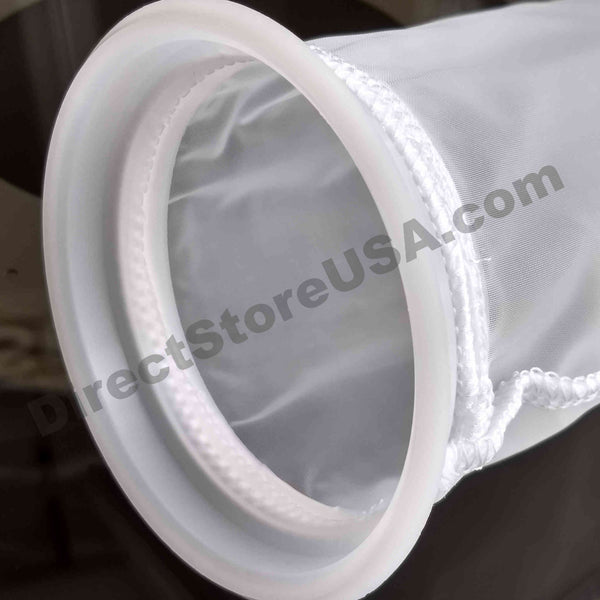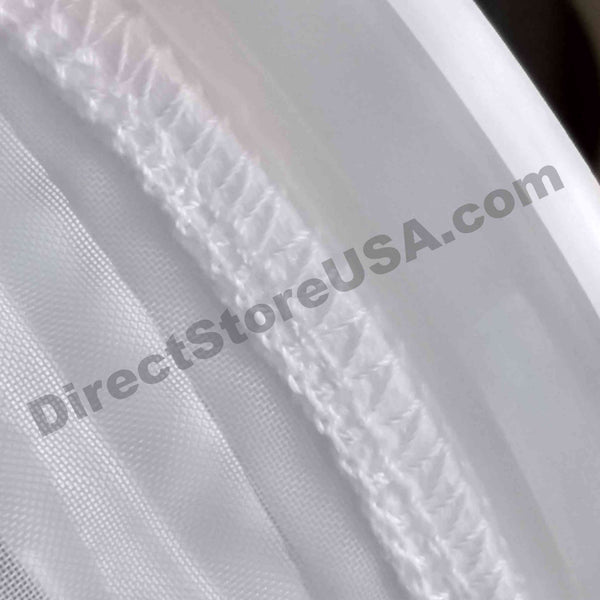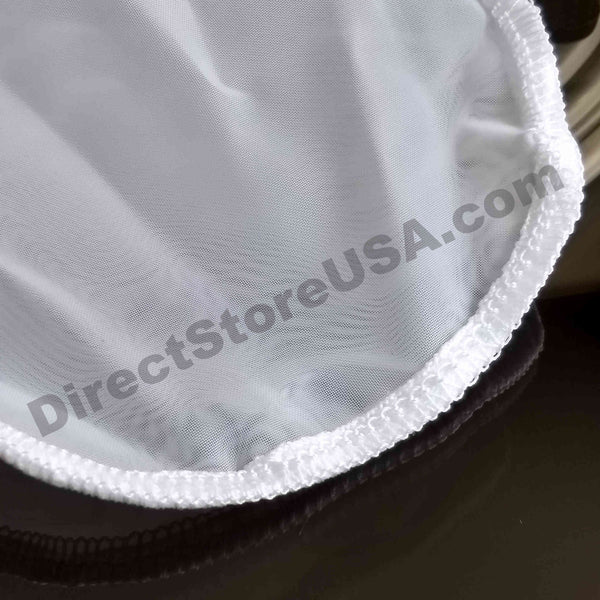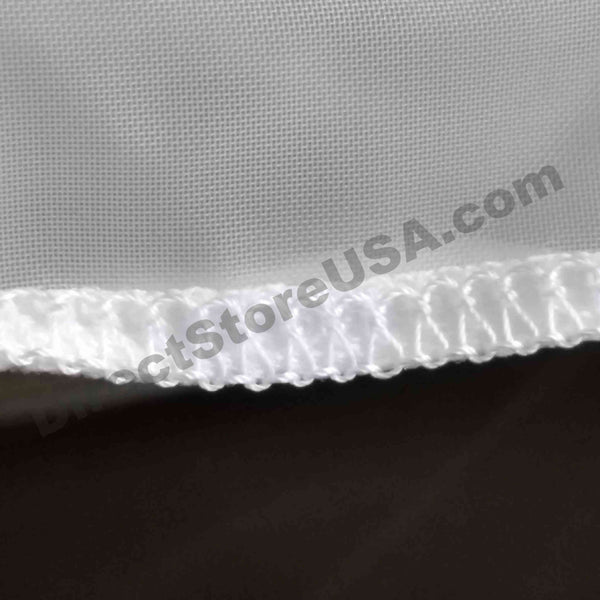 Set of 2 TORNADO Nut Milk Bags (200 micron) - the Next Evolution of Strainer Bags (2 PACK)
Sale price Price $ 14 Regular price
When we developed our TORNADO Nut Milk Bag, we partnered up with experts who have experience in commercial-grade filters for industrial applications. The combination of innovative design-ideas, expertise in materials and years of manufacturing-experience results in a Nut Milk Bag that is superior to all other products on the market - it is the next evolution of Nut Milk Bags.
Its exclusive design, commercial-grade materials and superior craftsmanship set our Nut Milk Bag apart from all other bags on the market.
The unique design of our bag makes pouring liquids into the bag a breeze. Forget all these drawstring bags and the mess that they create. The sturdy ring-opening allows you to precisely pour your liquids into the bag.
Simply hold the ring in one hand, and pour your liquids into the bag with the other hand. Never again do you have to wrap your bag around a container or pitcher to get results.
Our Nut Milk Bag is the perfect strainer for all kinds of fruit or vegetable juices - as well as all variations of nut milks like almond or coconut milk. Or how about rice milk? Your options are endless.
The ideal size mesh (200 micron) only allows the milk and its nutrients to pass through, ensuring smooth and delicious results. No grainy pulp - just thick, rich and nutritious beverages. 
If you already own our TORNADO High-Performance Blender or maybe a Vitamix, our Nut Milk Bag makes the perfect accessory as it will create the smoothest and most delicious textures. 
We designed our bag with durability in mind. The seams on our bag are much stronger and much more durable than on any other bag we have tested. So please don't be afraid to squeeze hard - our bag will take it.
Another huge advantage of our bag over the regular drawstring bags is the fact that our bag is very easy to clean and even easier to dry.
The rounded clean-cut edges of our bag make cleaning a breeze. And with all seams being on the outside and away from the fluids, they will never become very soiled to begin with.
In order to clean our bag, simply turn it inside out and rinse it off under running water.
And drying our bag is even easier: Simply place it on the sturdy ring and let it air-dry upside down. The nylon material has enough stability so that it will stand up by itself, which will allow it to air-dry within just a few minutes.
Or bag is made of 100% food-grade nylon.
It measures approximately 9 inches in length and is 5 inches wide. The diameter of the ring is 4 inches.
My 2 cents:     The idea for this strainer bag was born a while back when I had started to make fresh whole-fruit grapefruit juice in my Vitamix. At first, I never strained it at all, and simply drank it just like it came out of the blender. However, this little bit of pulp that was left in the juice always felt a little weird in my throat. So I ordered one of these drawstring bags online, and I was very happy with the results. The juice was so much smoother and I really liked the result!
What I didn't like was this drawstring-bag. Is was big, cheaply made with bad craftsmanship and an absolute pain to clean and dry.  So I knew that had to be a better way. 
I reached out to some commercial filter bag manufactures, and we were able to create our new Nut Milk Bag together. We combined my ideas and experience with their expertise in the manufacturing of commercial-grade filters - and the final result is now here for you to order. I'm 100% convinced of its quality and performance - and I'm sure that you will enjoy using it too!
This product ships for free via USPS First Class Mail.
What you get with this purchase:
2 Nut Milk Bags (200 micron);
Good afternoon i choose TORNADO BLENDER COMPANY because i got satisfaction from there product . The other blenders dose not carry the speed and the power that i am looking for THANK U TORNADO.
great prouct
Use these to make tofu. It dose a wonderful job… all the pulp is remove to make a smooth product.
Tornado nut milk bag
Works really well. I've made horchata several times now using the same bag, and it's still going strong. I put a lot of squeezing force into it too, with no issues. It's exactly what I needed!
Set of 2 TORNADO Nut Milk Bags (200 micron) - the Next Evolution of Strainer Bags (2 PACK)
Incredible Product
I have been using this product for a couple of months now for making oat milk and it has been a DREAM! Would highly recommend to anyone.
Tornado Nut Milk Bag
I love the design of this Tornado Nut Milk Bag. Very easy to handle and use. The seams are outside of the bag so cleaning the bag is so easy. No hassles. The round circle band of the bag allows this bag to stand on its own to dry. I love this feature.
I would highly recommend this product. It is a game changer for me.
perfect supplement to this beast-mode blender
i ordered the blender and received these filter bags as a free gift on a promotion. used them for apple juice and oat milk so far. both drinks turned out awesome.
thank you for that beast of a blender and the free filter bags <3
very nice
Very nice strainer bags. easy to use and they make ultra smooth almond milk. super easy to clean too. thumbs up!
Very nice Strainer bag - beautifully smooth drinks
So far I've made coconut milk twice and almond milk once in the past week since I received my package. The homemade coconut milk is incredible, I can't stop drinking it. Everything comes out beautifully smooth.
I really twisted the hell out of my bag to get every last drop and it's holding up well. My best friend uses a different strainer bag and the seams are nowhere near this strong.
It is easy to clean. I turned it inside out and rinsed it well. Overall I'm super excited with my new tornado blender and the strainer bags :)