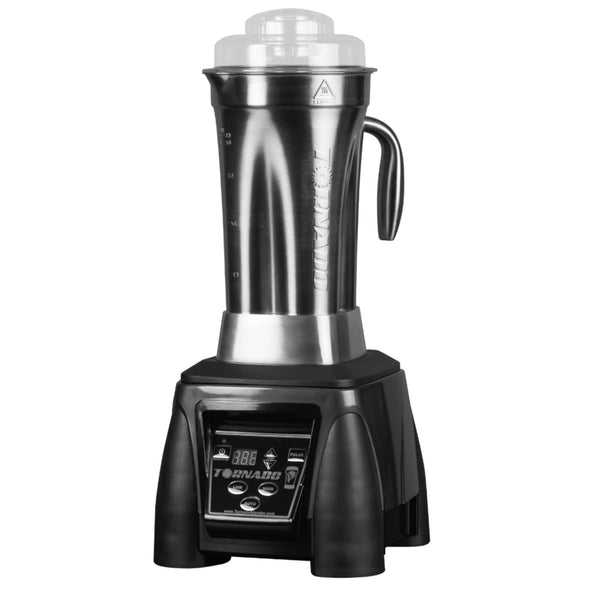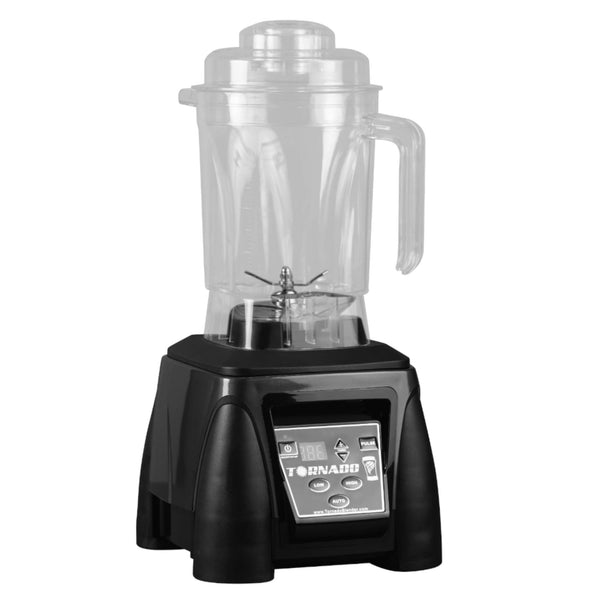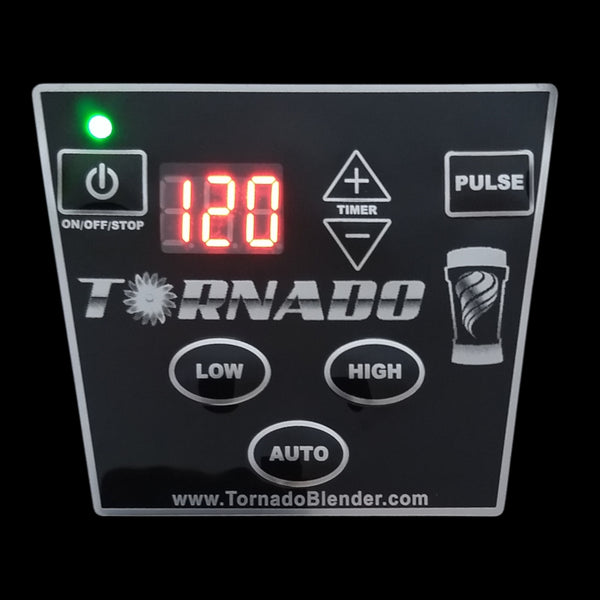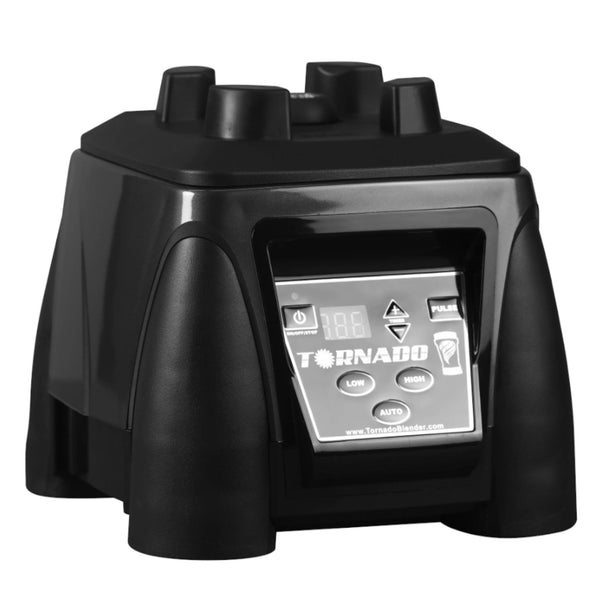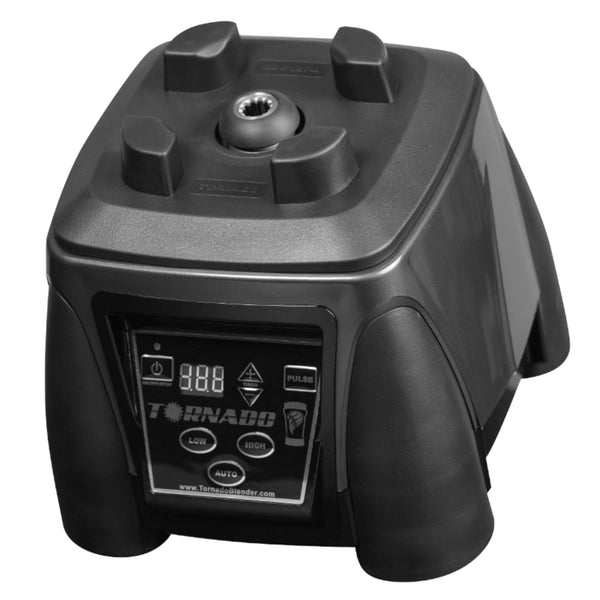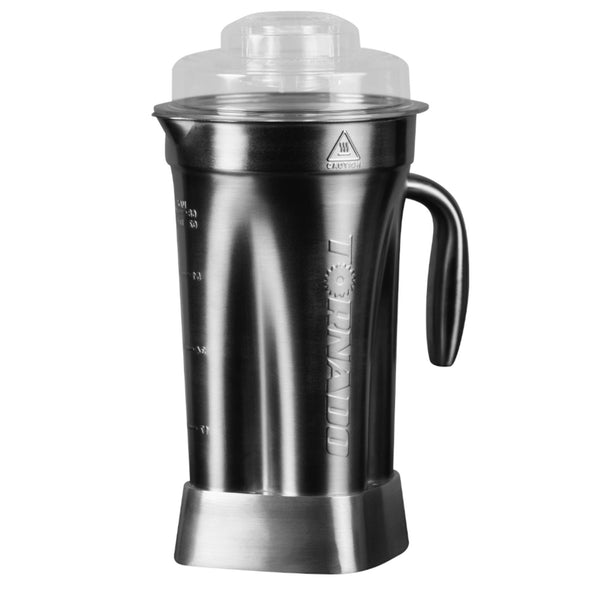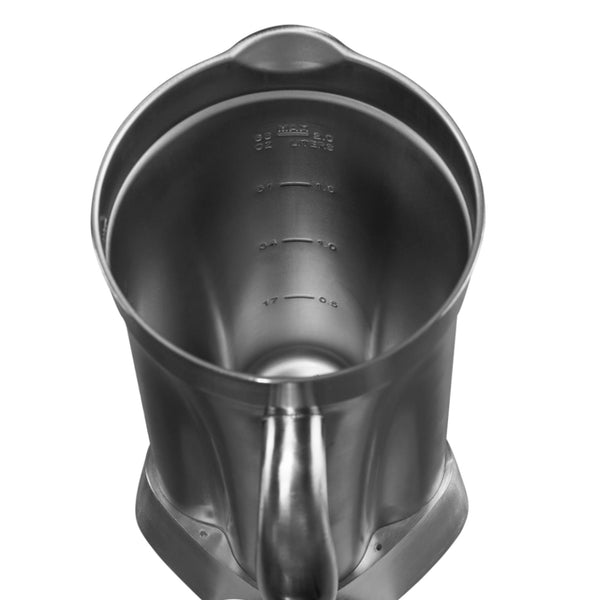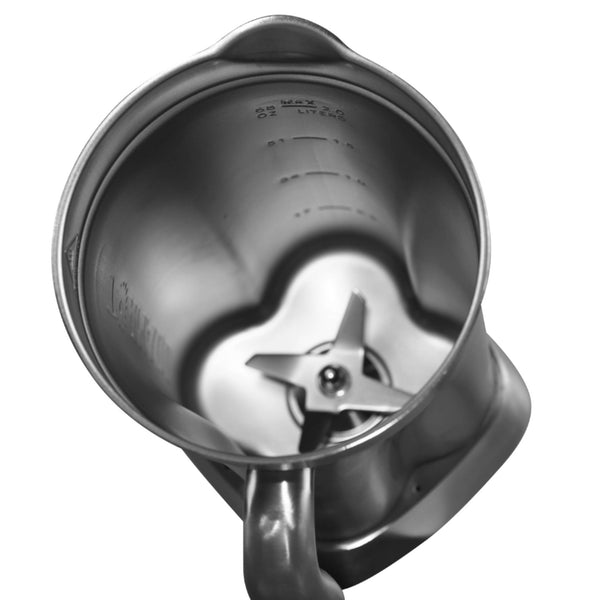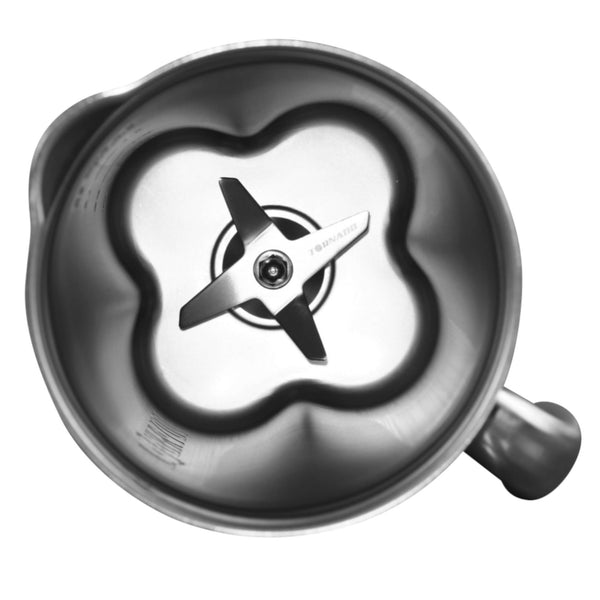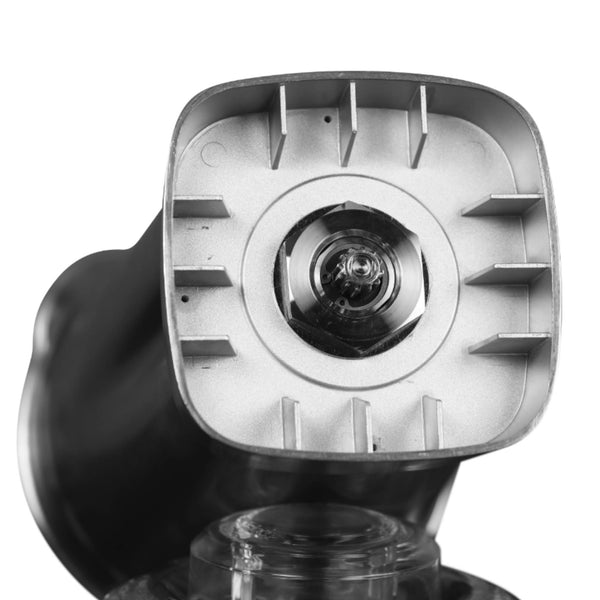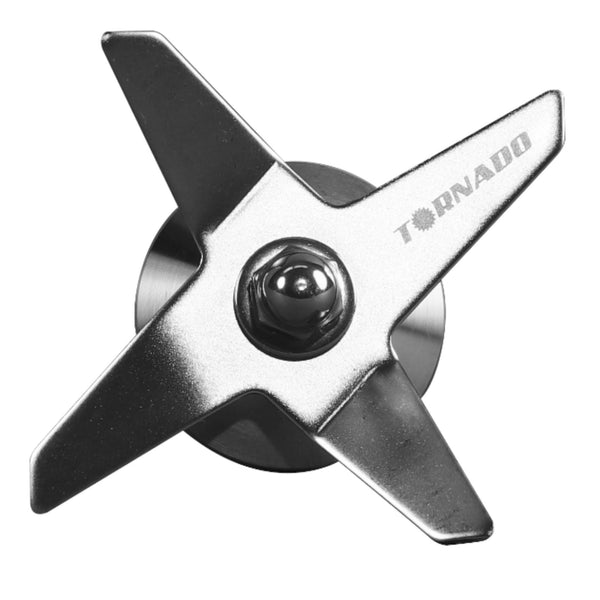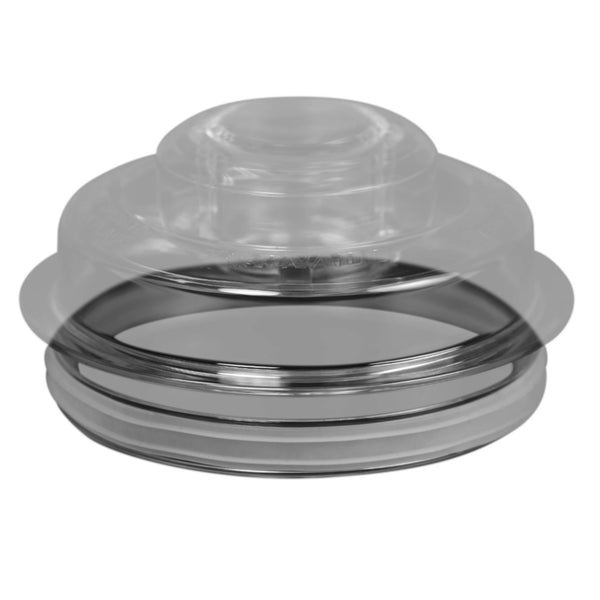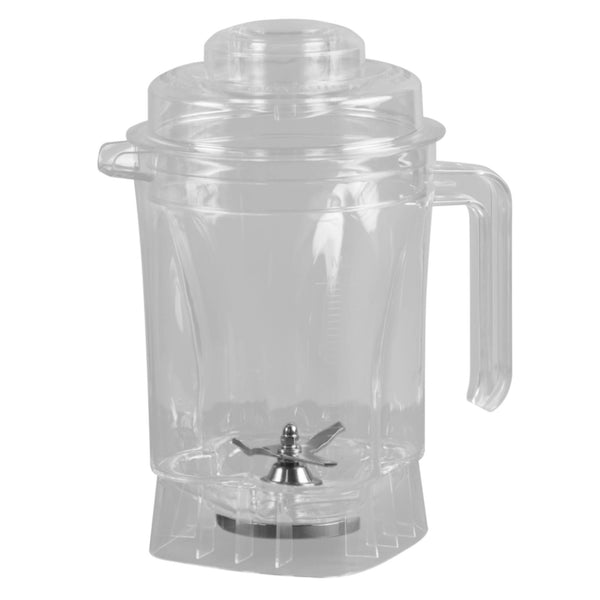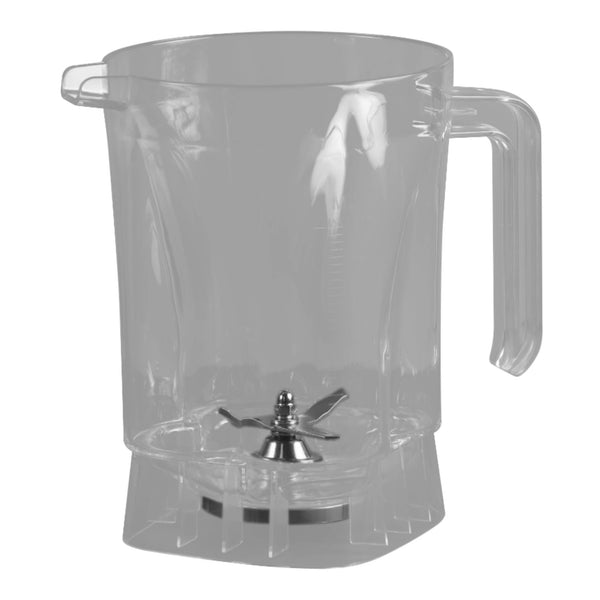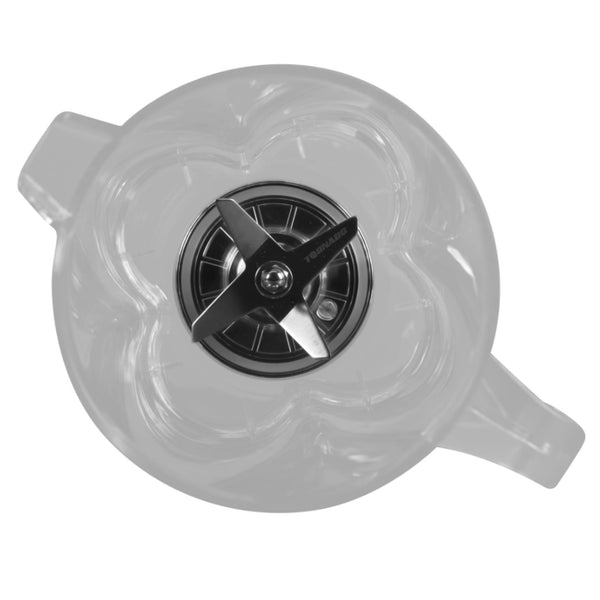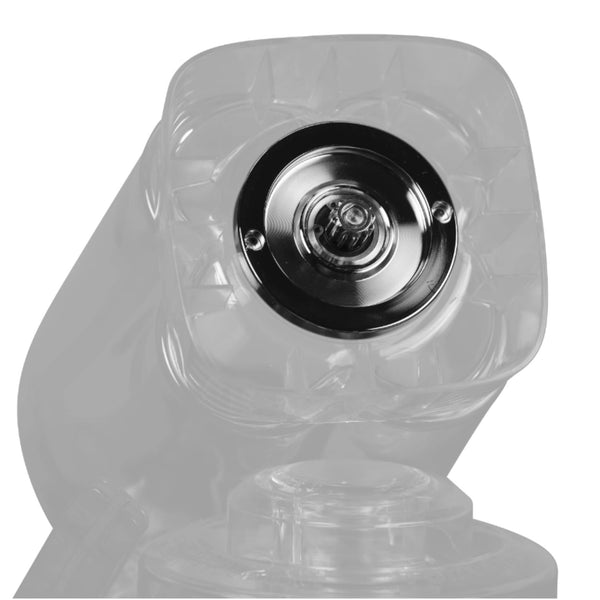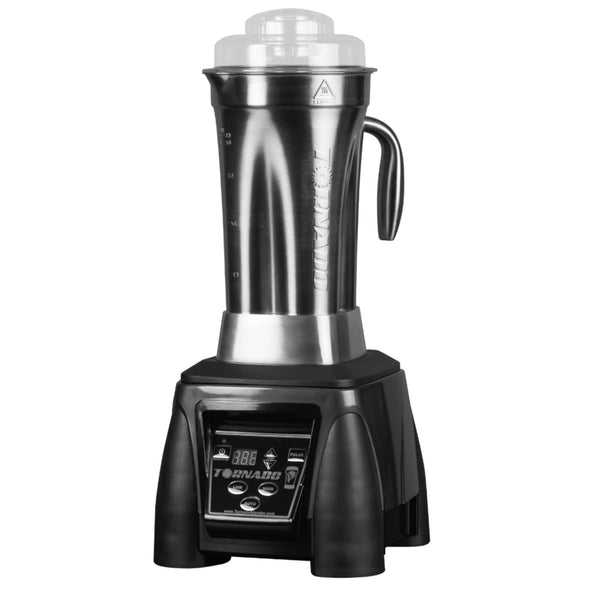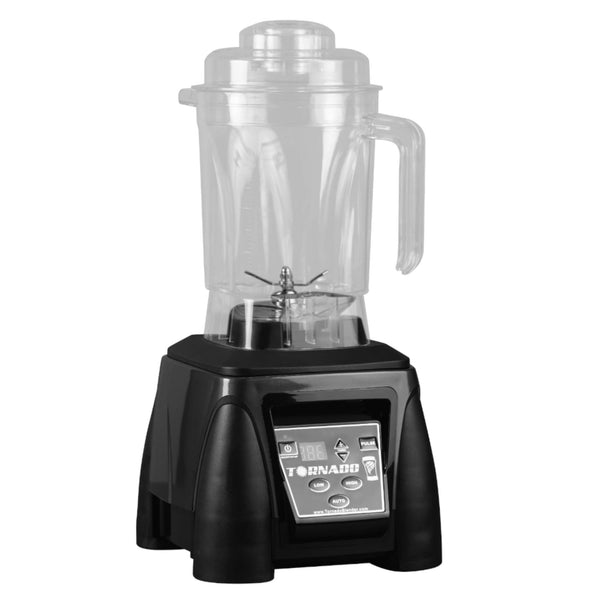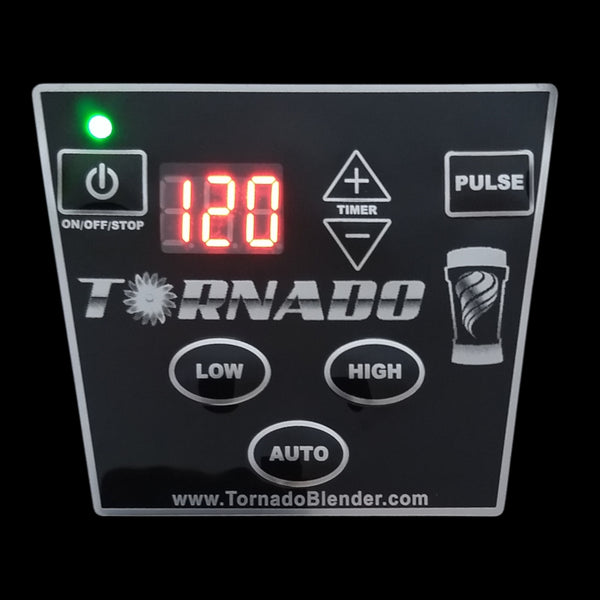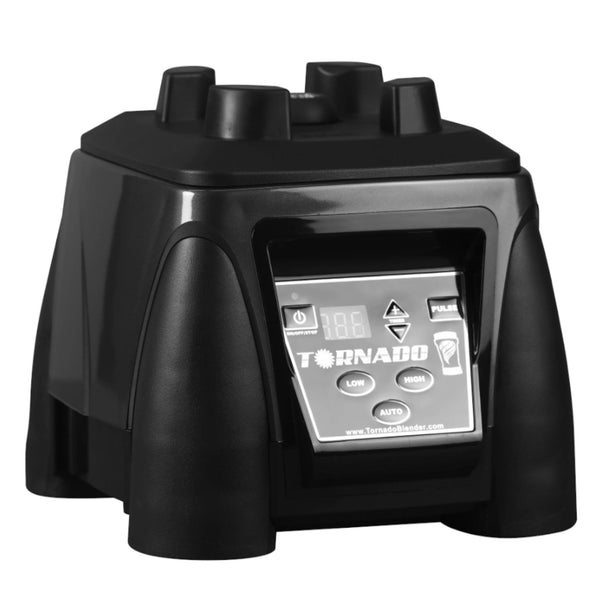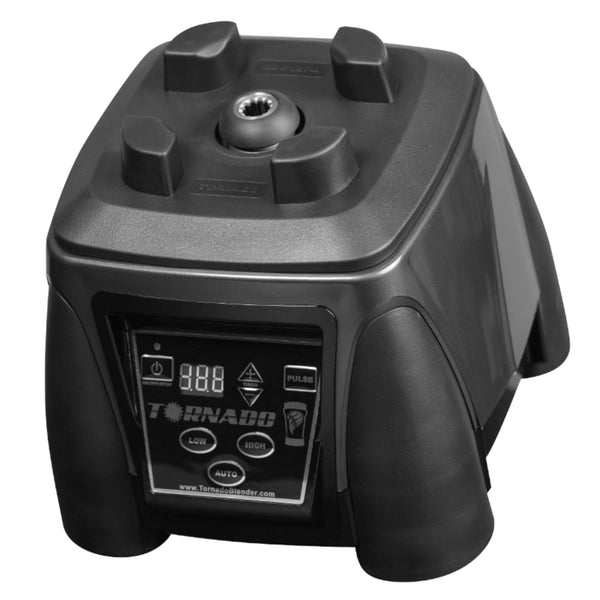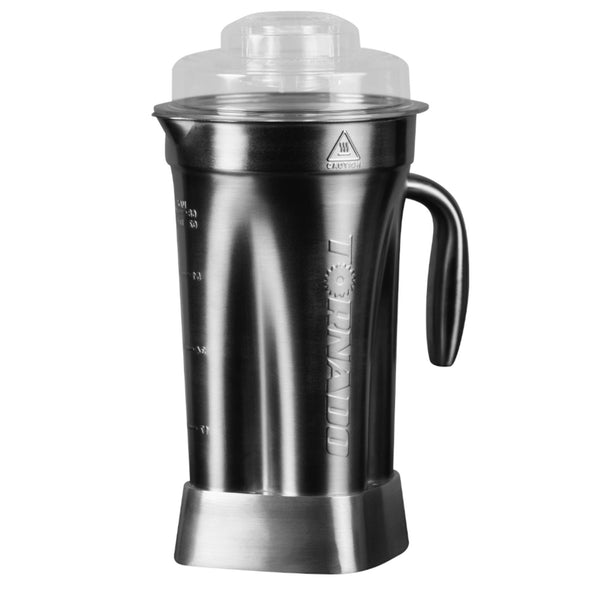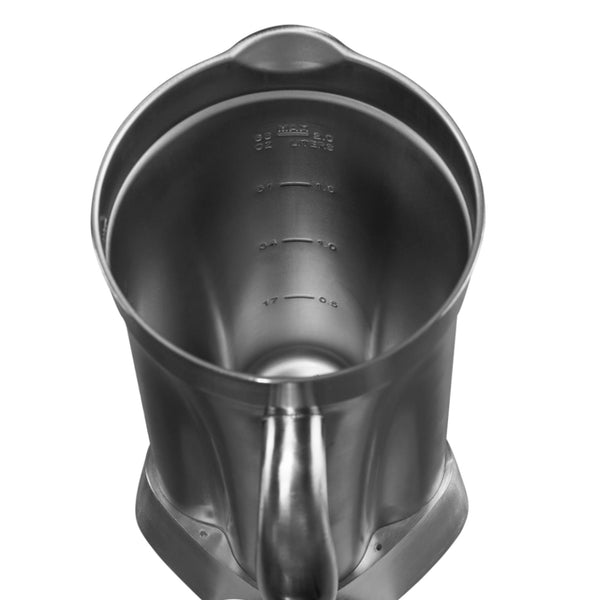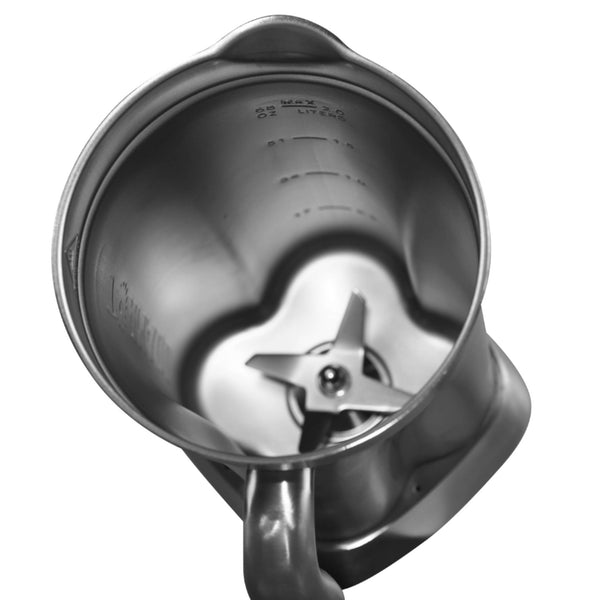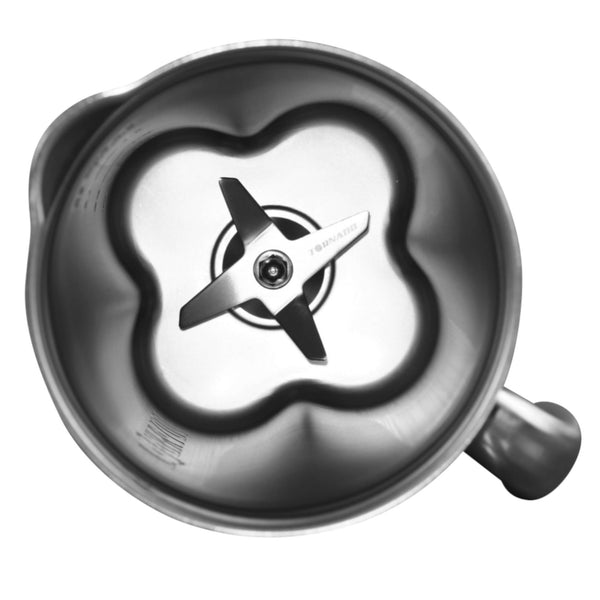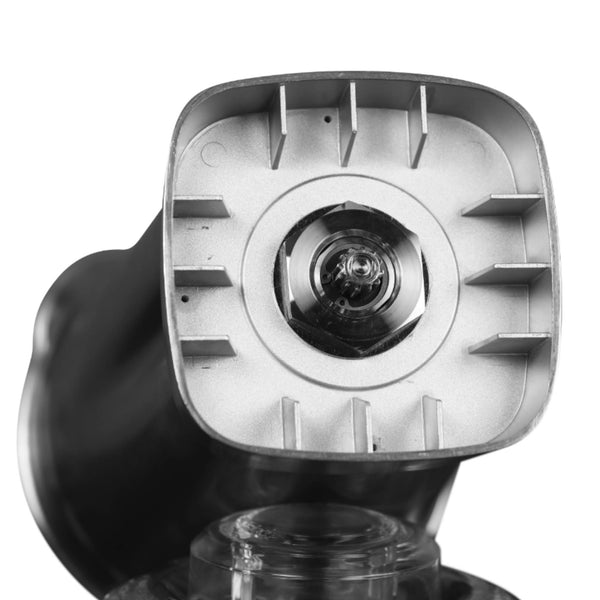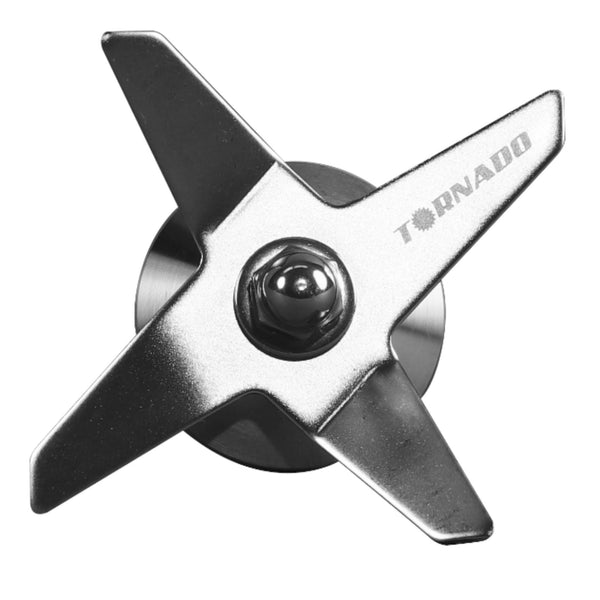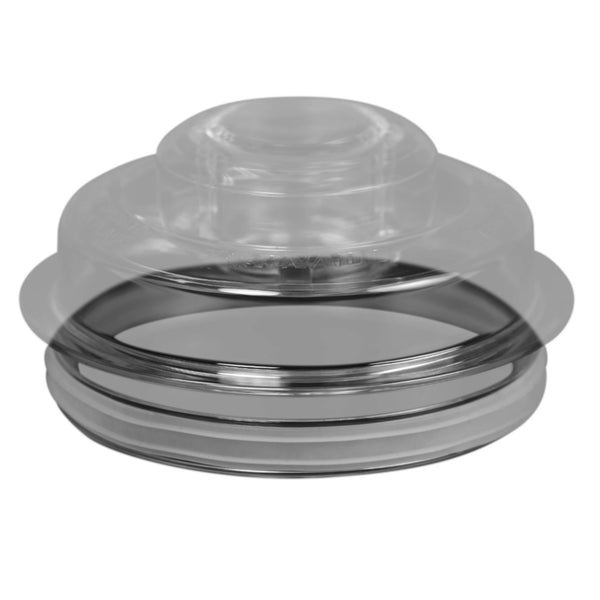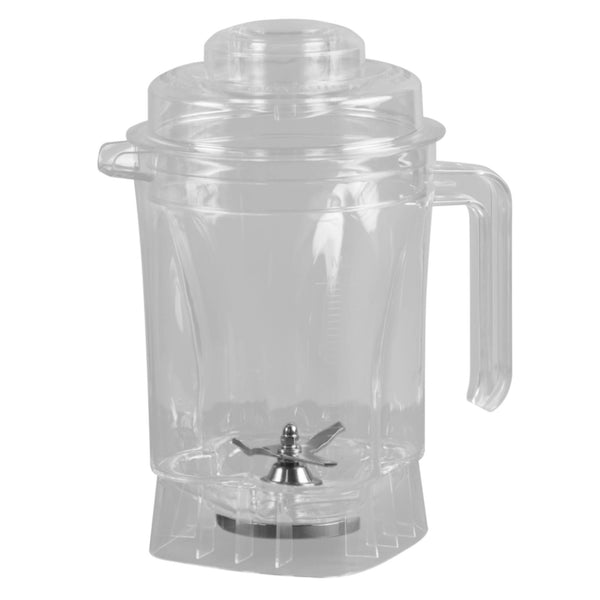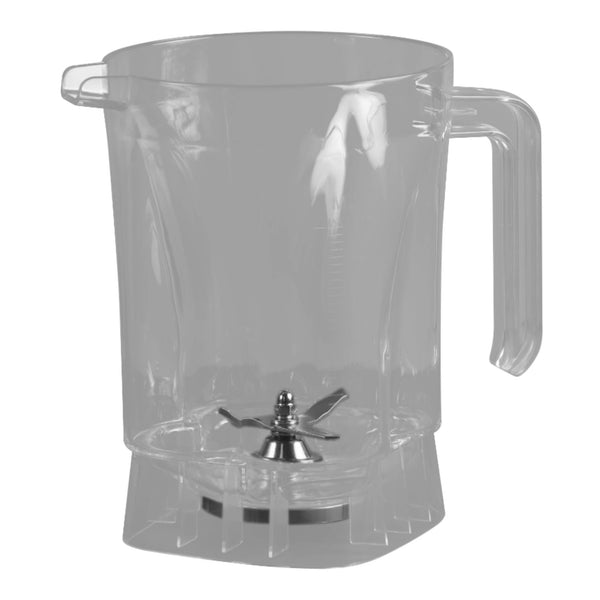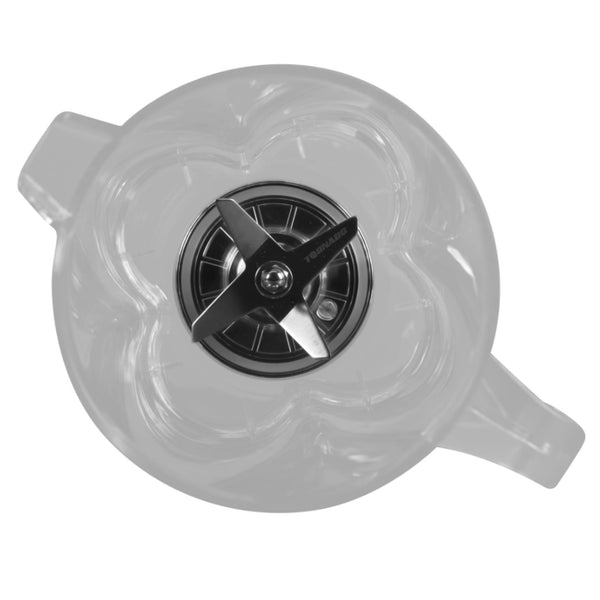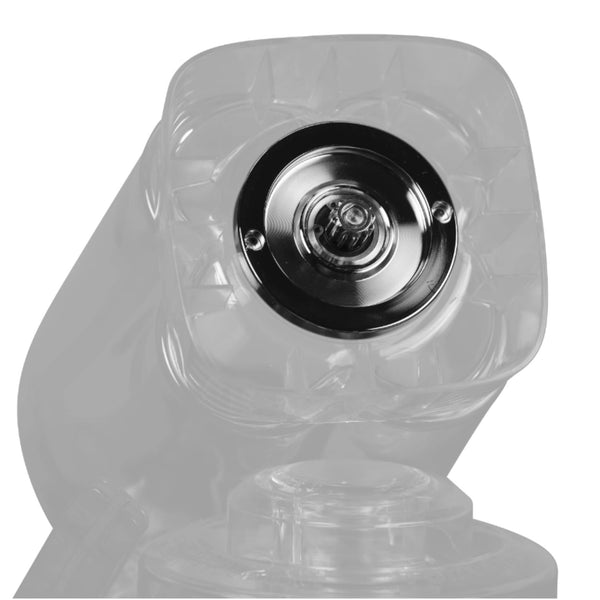 TORNADO High-Performance Blender
Sale price Price $ 279 Regular price
Whether you are a culinary beginner, experienced chef or simply care about your family's health: the quality and performance of this appliance - paired with its affordable price - makes the TORNADO High-Performance Blender a perfect fit for any household.
We proudly present to you: The TORNADO High-Performance Blender.
Our TORNADO easily compares to the market-leading high-performance blenders made by Vitamix® . And it outperforms all these low-end blenders, which claim they can do what only the best ones can. 
===========================================
The TORNADO is operated over a digital Control Panel. There are 2 different speed settings: LOW (12,000 RPM) and HIGH (30,000 RPM). 
The TIMER function allows you to set the machine so that it automatically stops after your desired blending-time. You can adjust the time or stop the motor at any time while the machine is running. 
The PULSE function gives you complete control over your blend. The motor starts and runs as long as you press the button. Releasing the button stops the motor.
A unique feature of this button is the 'Soft-Start': The motor gently revs up, but will ultimately reach HIGH speed. 
There is also a pre-set automatic program which can be activated with the 'AUTO' button. This program allows you to operate the machine with a single push of a button. The program was designed to be a perfect mix of blending-time and speed to meet the needs for the most common applications. The running time of the program is set to 120 seconds.

===========================================
Option 1:     Stainless Steel Container (68 fl. oz. / 2 Liters)


This container is made of 18/8 Stainless Steel (also known as 304).

This material can withstand corrosion from most oxidizing acids. This durability makes it easy to sanitize, and therefore ideal for many kitchen and food applications.

Most importantly:  This food-grade stainless steel contains no chemicals that can migrate into foods.

The measuring markings ( fl. oz. and liters ), caution symbol and our logo are embossed into the material, not etched or painted.

The container has a capacity of 68 fl.oz. (2 Liters).


The base of the container is made of die-cast aluminum.


The 2 piece-lid is made of clear BPA-FREE TRITAN™.

Option 2:     Plastic Container (51 fl. oz. / 1.5 Liters)
This container is made of BPA-FREE TRITAN™. This co-polyester is used by the majority of the marked-leading blenders - Vitamix® uses it for their containers as well. It is lightweight, shatterproof and nearly indestructible. 
The container has a capacity of 51 fl.oz. (1.5 Liters).
===========================================
The blade is made of hardened stainless-steel. The blade-assembly is equipped with two superior high-quality bearings. These bearings are double-sealed for the longest possible lifetime.
The blade-assembly is designed to remain installed at all times. There is no need to remove the blade for cleaning. 
The lid consists of two parts. The removable lid-plug allows you to add ingredients while the machine is running.

In addition, removing the lid plug also allows you to safely use the tamper in order to push ingredients down into the blade when you are blending thick mixtures.
===========================================
The motor is as powerful as it gets with a regular household power-outlet. The 1800 Watts and 15 Amps exceed even the most expensive blenders on the market.
The motor base is designed to achieve optimal cooling of the motor and all other components. This guarantees the best possible performance and a longer lifetime.
Our TORNADO is equipped with state of the art safety features. Its Automatic Overload Protection is designed to protect the motor and other key components from overheating.  If triggered, this feature shuts off the blender immediately to protect it from any possible damage.  
We equipped the blender with only high-quality parts made from the best materials - and thoughtfully designed a very sturdy and solid machine, in order to reduce noise and vibration as much as possible. 
You will also receive a flexible silicone spatula which will help you clear sticky mixtures like peanut butter from around the blade and also from the inner walls of the container.
Our TORNADO is just as versatile as the marked-leading blenders – and the possibilities are pretty much endless:

Whole Food Juicing
Blending
Preparing various types of nut milk and nut butters
Dry/Wet Chopping
Preparing Frozen Treats
Cooking Soups and so much more... 
The TORNADO comes with a 2-Year Full Warranty.


Please see the Warranty Certificate below:


===========================================
We encourage you to watch some of our videos about this machine – you will get an honest, real-life impression about what the TORNADO is capable of.
This product ships for free via UPS Ground, FedEx Home Delivery or USPS Ground Advantage.
What you get with this purchase:
1 complete blender, including: 1 motor base, 1 container, 1 lid, 1 tamper, 1 silicone spatula, 1 Owner's Manual in both English and Spanish and a 2-Year Full Warranty Certificate
I choose tornado because the name tells of its product am satisfied with my blender and will honestly give it a 5 star rating
Licuadora TORNADO - Licuadora de Alto Rendimiento de Grado Profesional
Missouri customer
I have wanted a really good quality blender, soomthie moaker, nut butter blender but witches cost, I wanted a good investment. I just happened to stumble across the Tornado. It wasn't as expensive as the Blendtex, Ninga, Vita Mixer, for the quality, AND! It's American made. It works great, so I'm very happy I waited and kept looking to finally buy.
Best
I love this blender better than my former ninja blender. Less noise.
Very efficient and powerful blender. Durable and the price is right.
Great Product
I was skeptical because I have owned a vitamix but I am glad I purchased this tornado blender. It's everything it claims and the price was fantastic:)
Very satisfied
Am satisfied with the products I purchased , am very happy to tell my friends and family about them looking forward for more purchases.
Hello Lillian!
Thank you very much for taking the time to write your review! We're very happy to hear that you're satisfied with your blender and the additional container that you ordered. And thank you very much for spreading the word!
You left a 1-Star rating, hopefully this was just by accident.
Should you actually not be happy for whatever reason, please let us know and we'll help you with anything you may need.
Should you want to update your star-rating, please go back into your review and click 'update review'. But you can also just leave it as is, it's honestly no big deal.
We don't have access to the star-ratings and the content of the reviews, so we won't be able to update this for you.
Thank you very much again, and best wishes!
Best blender yet!
We have a Vitamix & Blendtec, & this is FAR better than both of them!
Replacement parts
Tornado customer service was amazing, they made sure my replacement parts were the exact ones I needed. They also made sure I would receive my package as soon as possible
best blender ever , i love it , cant wait to get the stainless steel container !